Once in a while,
I have a lot to say.
Those posts usually end up nestling in the "
On My Heart
" category.
They're usually real, raw, and me
unfiltered
.
And sure—they're filed under "On My Heart,"
but they're more like little glimpses into my deepest thoughts...
a place where I like to
breathe, relax and reflect
.
That's where I came up with that little tagline for my posts like that—
—like this.
Actually, the tagline was born at the end of
this post
back in August.
One of my favorite's of all time.
In fact, during that time—not yet engaged, unsure about Daniel's new job, just
waiting
for things—
it was all I could do to write that post and say a little prayer to calm myself.
And you know what?
It helped.
It wasn't long after that when I was approached by Jasmine,
the owner, founder and mastermind behind
Bama+Ry
,
to see if I would wear one of her custom copper pieces.
I knew immediately which one was the most "me," and what I wanted mine to say.
Breathe. Relax. Reflect.
A custom piece. Just for me.
So special.
I've been doing a lot of thinking lately (nothing new there),
and boy... right now, little things like this,
prayers from others and for others, the thoughtful comments you guys leave,
the hugs, the "likes," the Skype-screen kisses with Daniel,
all of it—it is keeping my little battery full.
So thank you.
It means so much.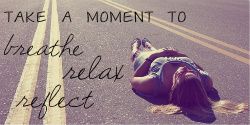 PS> Use code AunieSauce for 20% off (by 10/25) so you can
match me
, or create something custom of your own ♥