Today, I'm participating in a link-up with Jessica from Lovely Little Things and Britt from The Magnolia Pair. I don't typically do little hops like this... but I just couldn't pass this one up! I adore the concept. So read on and find out a little about my favorite blogger friends!
1. Do you have any real life blog friends?
Yes—an awesome girl named Kelli Ryder. She blogs over at Leopard and Lavender. Kelli and I used to work together at Bodybuilding.com. She's also the person who got me into blogging in the first place. Kelli has a fashion and life blog. Her writing is hilarious. She is a girl who never stops. I'm sure you'll be entertained by her.
2. Which blogger are you just dying to meet?
I think this is the hardest questions of all. I have only physically met two of the bloggers on here today, and I have yet to meet the rest. It's super hard to narrow it down to just one. I'd probably first say Kristen, from Confessions of a GDS. However... I actually am planning to meet her sooner than later... so that's no big surprise for that. But... Jenna from The Life of the Wife also lives down in Utah (right?!) and I would be so thrilled to meet her. In fact... a get together with the three of us? Ideal.
3. Which blogger's closet do you want to raid?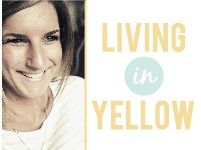 Erin's closet! I think we all know Erin from Living in Yellow. She may or may not have a shopping addiction... and I just love her sense of style and the outfits she puts together.
4. You are stuck on an island. Which blogger would you want with you to help you survive?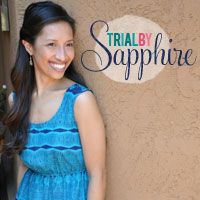 Lindsay from Trial by Sapphire. Lindsay used to be BFF's with Shamu (seriously... she was in the Shamu Show at Seaworld, not kidding). She can cook. She is adventurous and I'm sure she could navigate a deserted island. I just think that of all the people I know... Lindsay would have the skills.
5. The first blogger you remember "meeting" and connecting with?
Kristen from Confessions of a GDS. I don't remember how we connected (Kristen, do you?) but we have been fast friends ever since. I'm seriously organizing a trip to Utah to go visit her! It's only a 5-hour drive from Boise. She is definitely my closest blogging buddy... I am so very thankful for her! Also... it's ridiculously hard to only pick ONE place to put her on this thing... I honestly want to have her name under every answer!
6. Any blogger that you admire and look up to?
Brittany from Clumps of Mascara. Hands down. She was the first real blog that I ever read. I found her because I'm basically obsessed with mascara. She is the mascara review queen. She even inspired me to do some of my own! B is just an all-around amazing lady. She posts everything from beauty progress reviews to her personal opinion on some very touchy subjects. She tackles everything with such strength. I really love B. Really really.
7. Who is the craziest/funniest blogger?
Honestly? I think this would have to be Sydney from The Daybook. She has a wit and sarcasm that is just to-die-for. She cracks me up with the most simple sentences. The way she words things... I just know exactly how she'd be saying them. I can't get enough of her cuteness.
8. There's a reality television show for bloggers, who would you want to be cast with you?
Amanda from For Love of a Cupcake. She and I seem like we are very similar. I'm sure if I met her we would be fast-friends. She loves fitness, loves buff dudes, and loves puppies. See, we're exactly alike. I think we would have a ton of fun filming a reality show.
9. Some bloggers have really cool jobs, anybody you'd like to swap careers with?
I would take Casey Wiegand's job as an artist, mama and small business owner any day. Despite my love of painting nails, I am the least artistic person I know. To be able to have artsy skills like her and do do it full time would be a dream.
10. Favorite blog design?
OOH easy one! I love Kaelah's design at Little Chief Honeybee. She's always bold, fresh, and so creative. I love her blog designs (they constantly change) because they're so different than anyone else's!