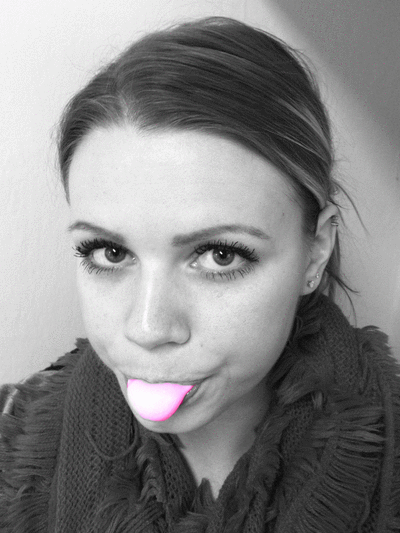 Valentine's Day is right around the corner...
and face it, we're all in a
lovey-dovey mood.
Even if you're single...
I bet you can still feel it.
Maybe it's more of an upcoming excitement toward spring...
but LOVE is definitely in the air.
Today's Thursday 13 is: things I love about myself.
This is in no way intended to be a conceited "look-at-me, look-at-me" post...
it's meant as an opportunity to reflect on yourself and your positive, wonderful qualities.
13 things I love about myself are:
My willingness to adapt to new situations. I moved all over as a kid and I love trying new things and going new places.
My strong legs! I have cheerleader legs and I'm proud of 'em!
My lips that curl up at the edges, giving me a 24/7 smile.
My loud and swanky personality.
My eyes! (When I'm not struggling with my trich).
My cleanliness. I love organizing!
My perfectionist tendencies. I hardly ever do anything perfectly, but I sure do try as hard as I can.
My ability to be honest. Even when I'm making horribly wrong decisions, I am always honest about them.
My love of writing. Just writing a simple passage, such as a small poem or a little blog post, is a great outlet for stress. I can lose myself in my writing sometimes.
My desire for a storybook romance. Don't ever tell me it only happens in the movies.
My fever for projects. I'm always working on something. My current project? Bye Bye Beehive (a 365-day journey of no hairspray, teasing, dyeing or frying my hair)!
My smile! I have short, little "Chiclet teeth," as I've been told, but I definitely do have a BIG smile!
My ZEST for life! I am knows as the bubbly, peppy girl... and I literally love living life. It's a precious gift.
What do YOU love about yourself?