That girl, the gorgeous ginger above?
She is my BEST FRIEND.
Meet Ashton.
Adorable, tender-hearted, always always there for me.
She lives in Oklahoma...
which is where I'm currently on vacation.
Today?
Today is HER and her NEW HUSBAND'S day.
May 11, 2012.
♥
Congratulations, you two.
I am so happy to celebrate one of the best days of your lives with you.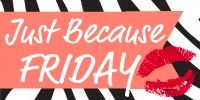 LINK UP YOUR FAVE POST THIS WEEK! ♥